Backyard fashion shows always have a special flair. Behind tall houses opens a colorful realm of visual pleasures. Actually the event is public. But since it is out of sight from the streets, it feels as if one has to be an "insider" or VIP to be admitted and to know about the show and its secret location. Everyone else would just pass by, not taking any notice of the festival going on inside. Only the parked bicycles outside and the candles illuminating the entrance door make it a little suspicious.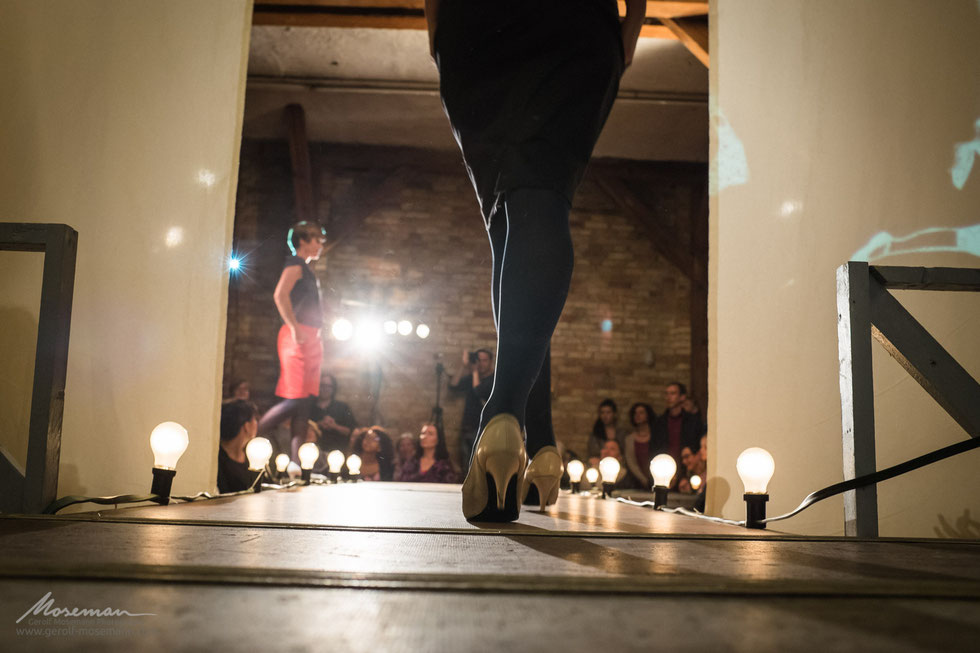 The actual location is the backyard of a shop called PARADE. The idea of the shop is pretty simple: designers can rent a shelf and put their cloths on display. So PARADE is more like a marketing platform for creative professionals. And as such they organize a fashion show every year. This year's designers involved: Annekatrin Arndt (polka dots), Annette Bahr (Modemanufaktur), Christine Burczyk (Sevan), Friederike Lattorff (hotneedleproduction) and Anna Lucke (luckyloops).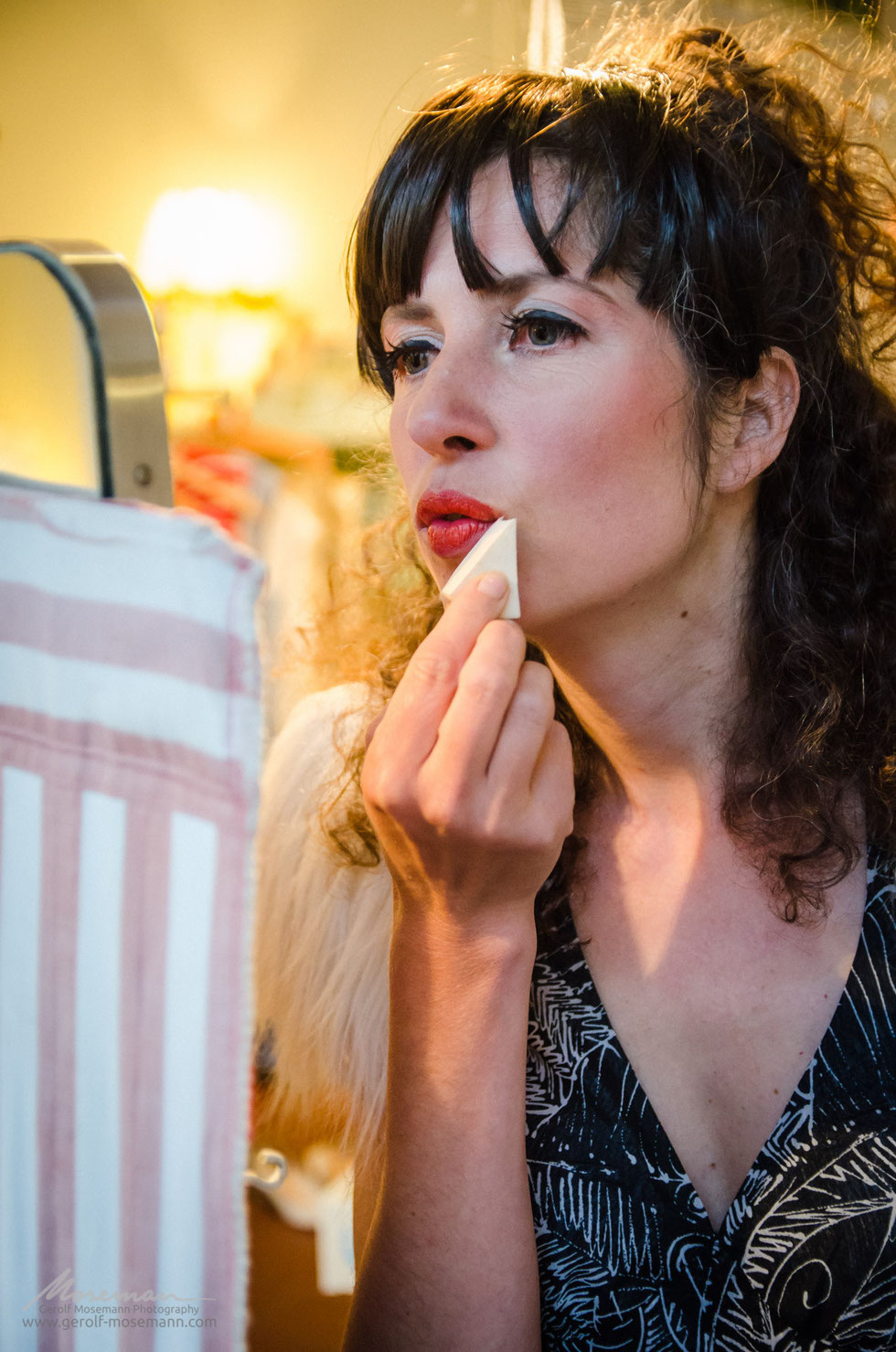 For me it is always special to watch the metamorphosis of the models and the other people involved, so I arrived early. At the beginning everyone is chatty, people are warming up. But as the performance approaches one can breathe the tension in the air. Models are getting ready and make-up and wigs change already beautiful girls into super beautiful girls. Of course, I haven't seen this for the first time, but I am often surprised how styling can change a personality.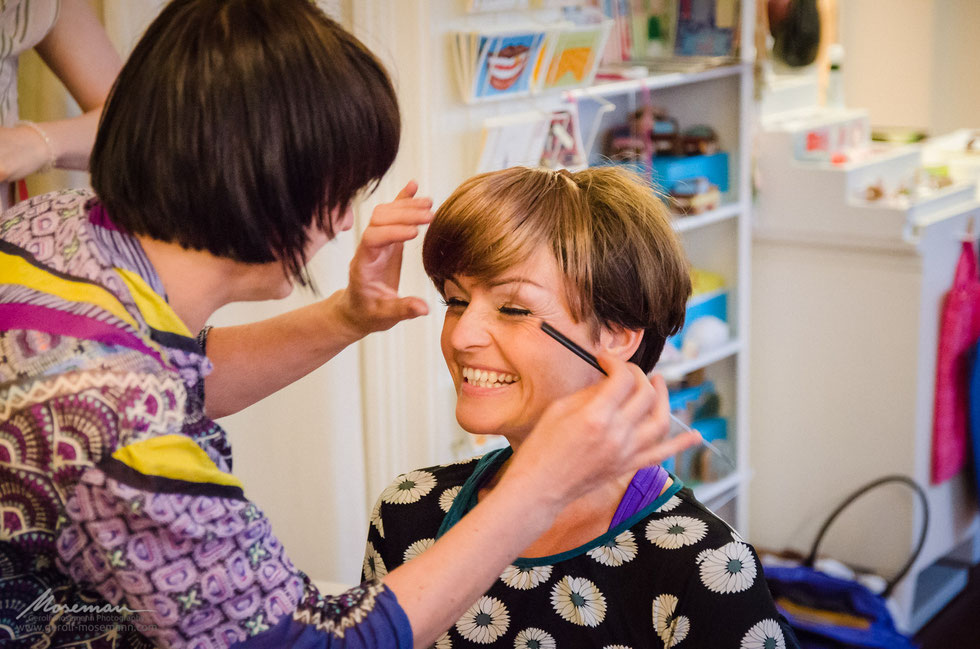 People squeezed into the big room, when the show started. Some even tried to sneak a peek from outside of the window. Because I was unofficially there, I stayed away from the crowd. The spot for the photographer was taken quickly and I am not the person for elbow-jobs. So I choose my perspective from behind the stage. I found it would fit more into my concept of a backstage reportage.  One advantage is that you are closer and have models and people in one picture. Another advantage is the backlight on the models. Of course this isn't the best for taking pictures of the clothes, but like I said, that was not really my mission on that evening.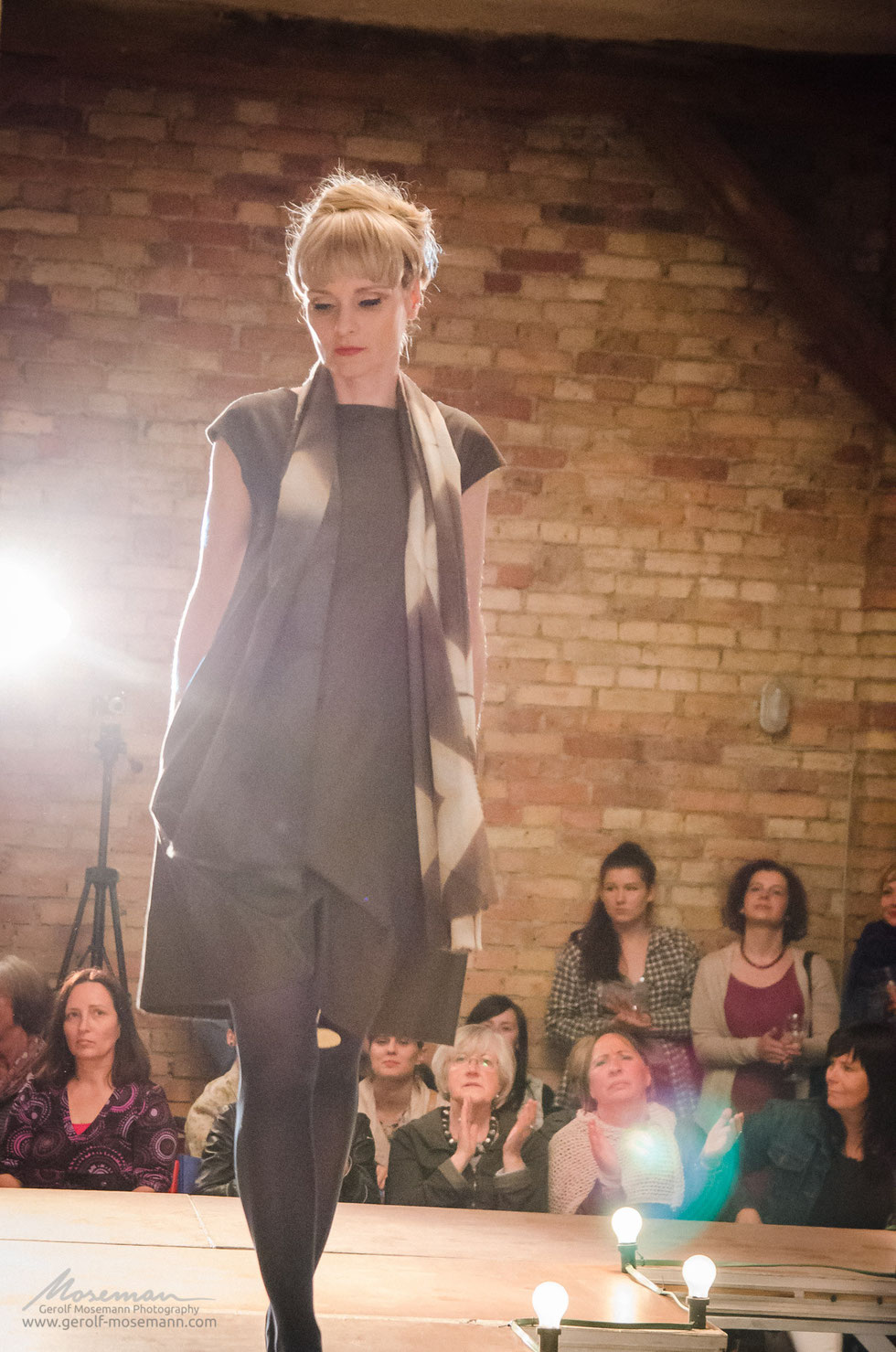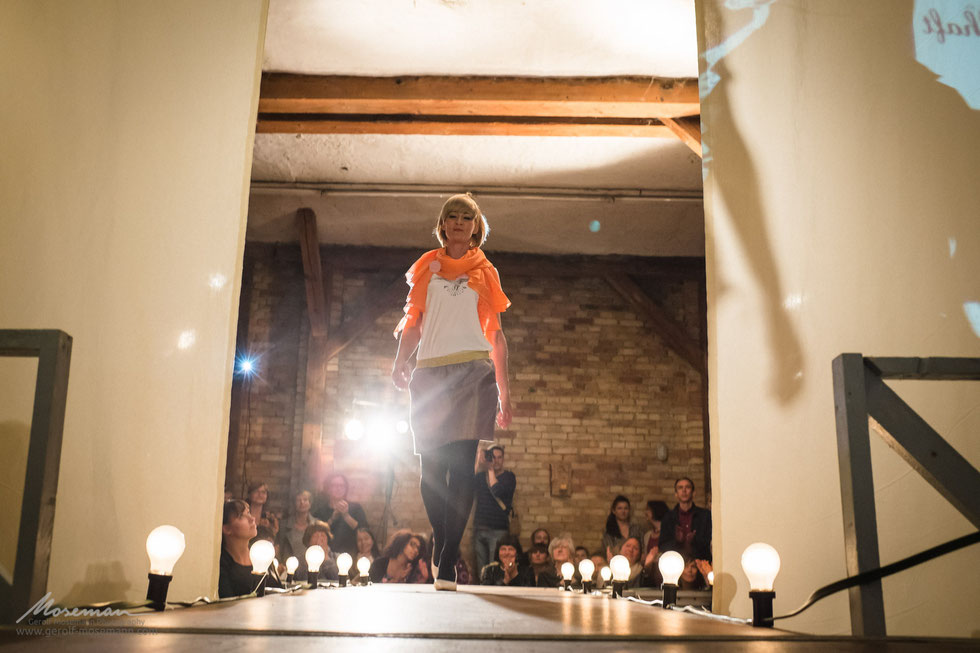 As we say, after the show is before the show. I allowed myself a beer and enjoyed the rest of the evening with nice conversations. With some of the designers whose dresses I liked in particular I changed contact details. Taken all together, shows and parties of all types are a great way of getting to know people. And since the show was a great success and is getting better year by year, I am already looking forward to the next edition of PARADE's backyard fashion show.