Finally. Summer has come and semester break started. For many students this is the season of traveling or for family visits. "Tomorrow morning it's time again but actually I don't go home that often" says Rike, who I visited for my home project in her small student's dormitory room in Potsdam. At first she was worried that her room would be too small for a "home story" but home is home and I found the colorful decorations and limitations in space being more an invitation than a limitation to shoot with her.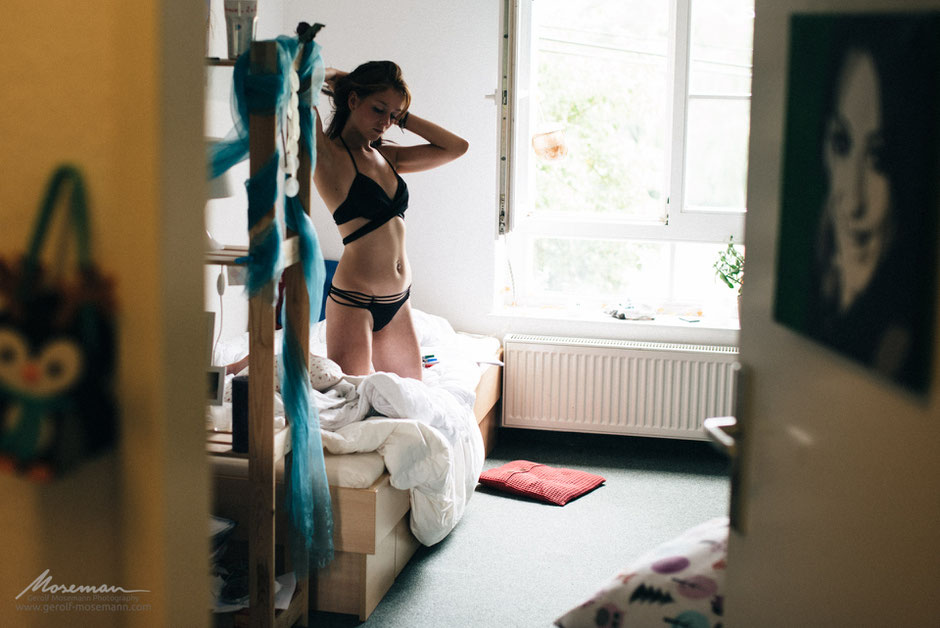 I noticed the small drawings in her room, most of them showing something related to the sea. This painting of a lighthouse in her window board for instance. And some scribbles on her desk. It was apparent the sea must play a role in her life. Asked about it, Rike admitted she actually misses the sea, the fresh breeze in the air, the vastness of the water and the sand between her toes when walking the long beaches. And all those revive in her drawings, when she starts to doodle sometimes in bed or in front of the television of her shared apartment.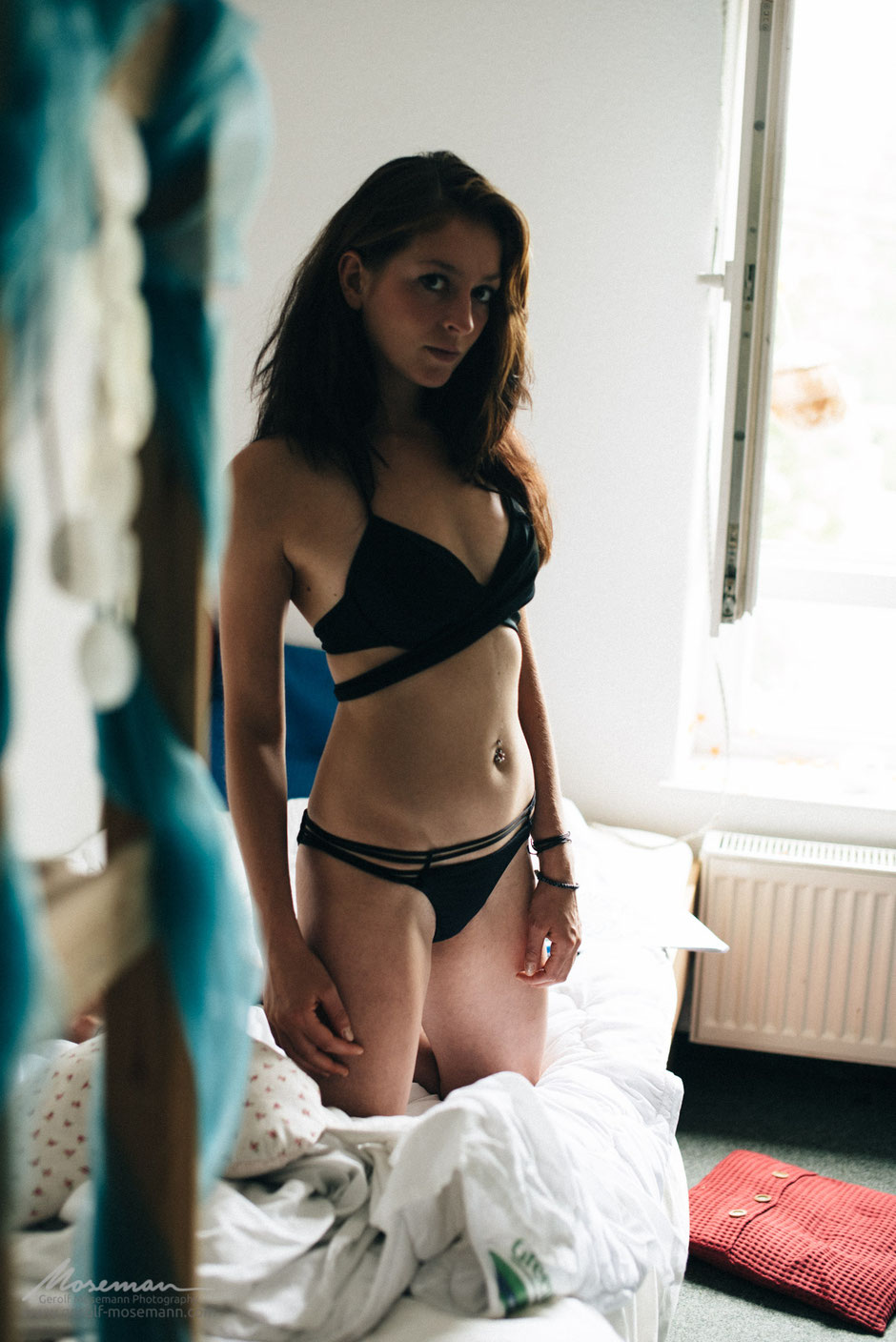 Having moved from Stralsund (near the German coast) to Potsdam, she left the sea behind to study sports medicine. However, with all the nature and water right in front of her doorstep, Rike feels home in Potsdam. There is even a big park right outside of the dormitory. Every day she exercises in the park and goes swimming in the nearby river Havel, which runs across the city. It may not be the same as the Baltic Sea but Potsdam has just more to offer, especially for a young, creative and hard-working person like Rike. Thus returning to the coast after graduating is more one of the less likely options.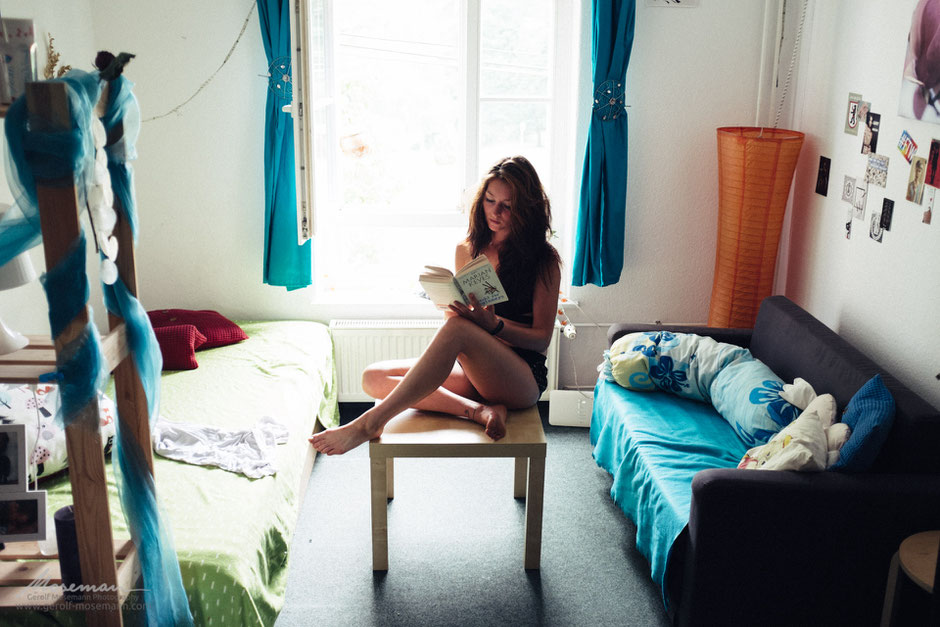 For this shooting I wanted to incorporate the aspect of drawing. Thus we looted Rike's pencil box with all the colorful pencils we found. Rike told me she sometimes lies in bed and starts doodling when resting her mind from a hard day at university. The bed seemed to be a good idea since the things around wouldn't be too distracting. Rearranging the room is always out of question for my home stories. I always "take what I get." So eventually the series evolved there. Overall I took most of the pictures with my smaller Fuji X100T. With its fixed 23mm (APS-C) lens it would offer a good range for the narrow dormitory room, I thought. However in the end, 50mm gave me a more intimate look (for my taste).