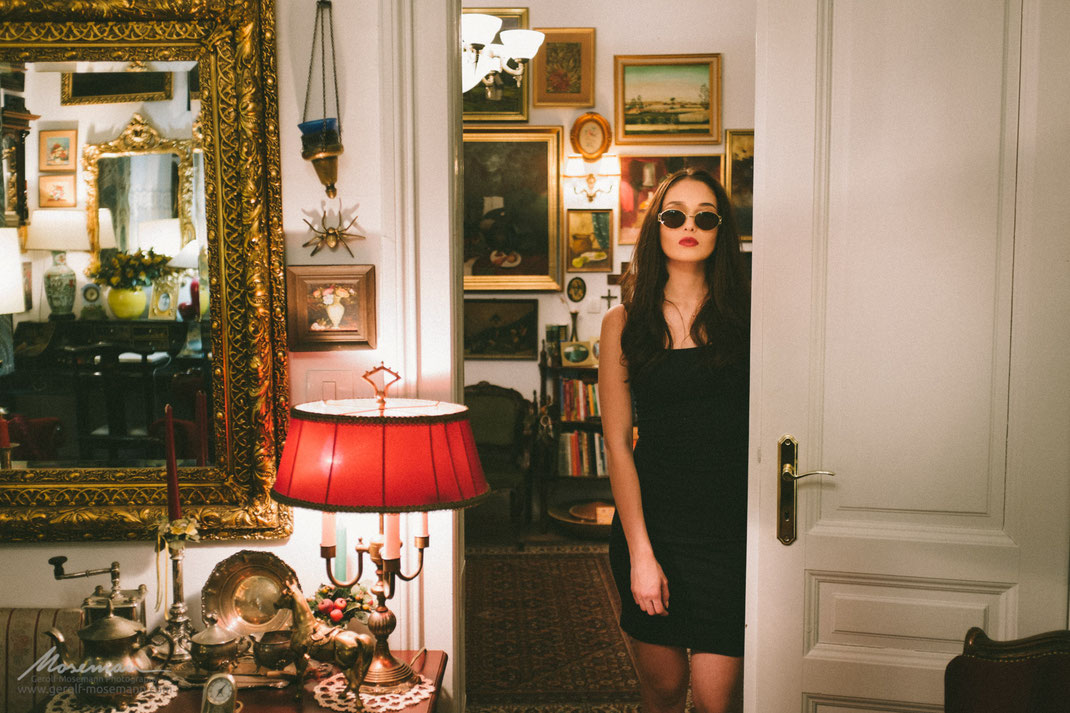 Sometimes ideas are born from ideas from ideas from ideas. ;o)  
- What looks like a typo is actually the narrative behind this fashion short story, which I photographed in the beautiful city of Ljubljana, Slovenia.
It all started as a different project. I tried to find a Slovenian model, who would be willing to show me her home and tell me her story, in order to continue my European project on homes. Because two of my friends couldn't find time, I found Larisa. She studies in Ljubljana and works as an aspiring model for several international brands. We decided quickly on working together. However, since she actually comes from the coast we couldn't photograph at her place. Thus we needed an alternative.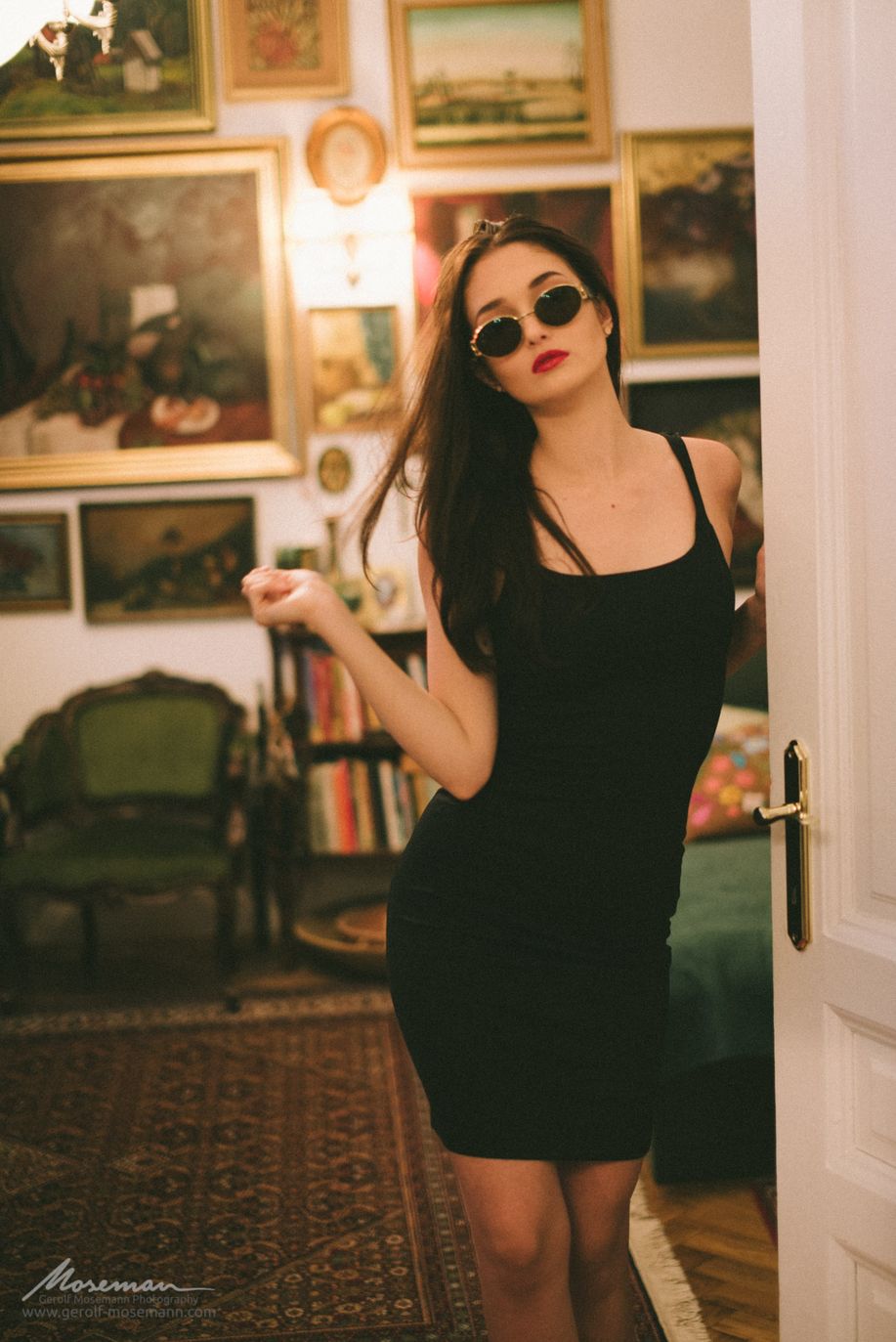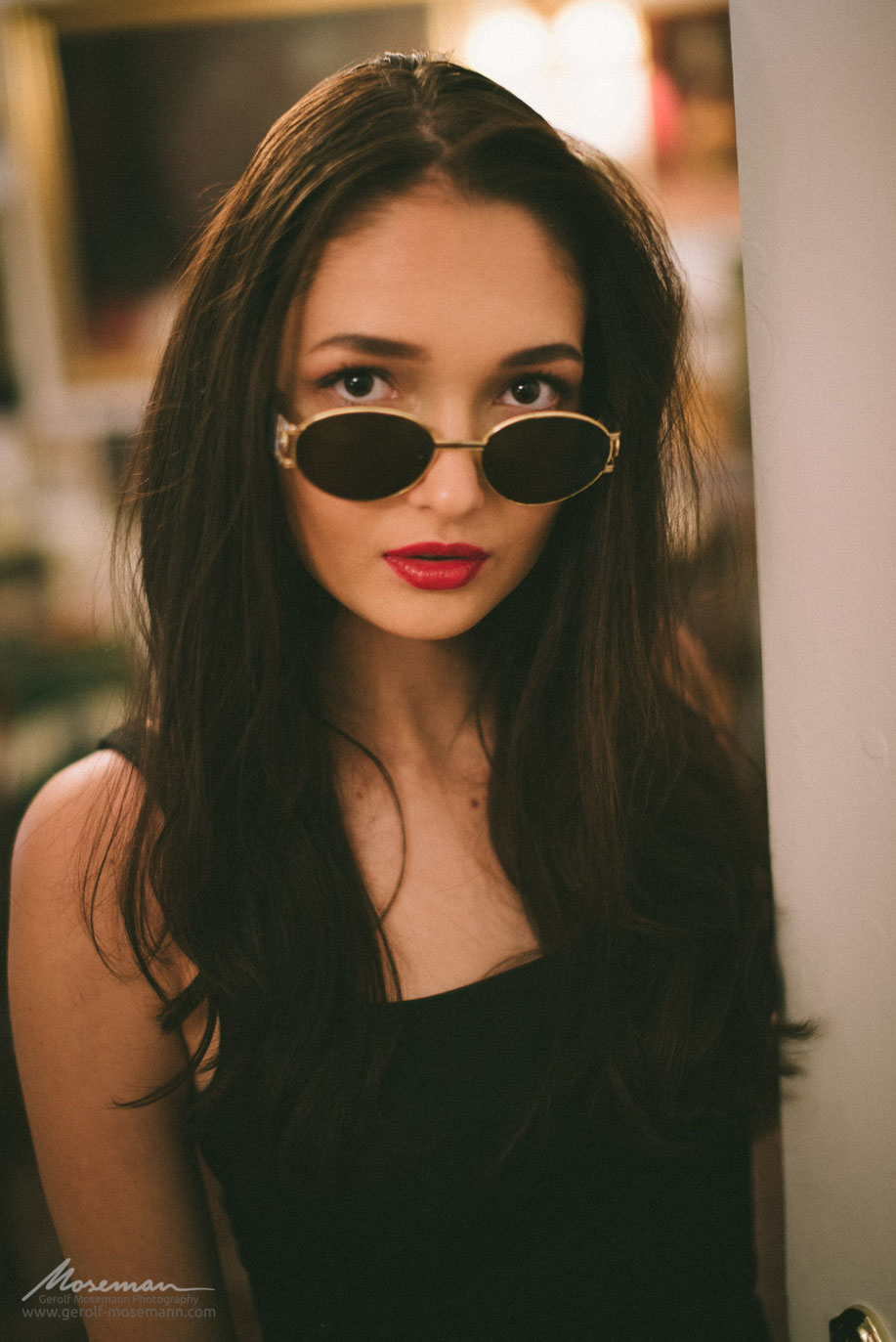 My mind was looking for ideas. We needed a fast solution since my departure to Germany was imminent. There were several options but I wanted something really special. And by chance I found this interesting, classy place, which reminded us of a museum or a gallery. Every inch of the walls was filled with paintings or small items from far away countries. The furniture was an assembly of antique chairs and cupboards, having so many details itself. Being inside these rooms I felt a little overwhelmed by the amount of things and apparently memories concentrated there. So many stories!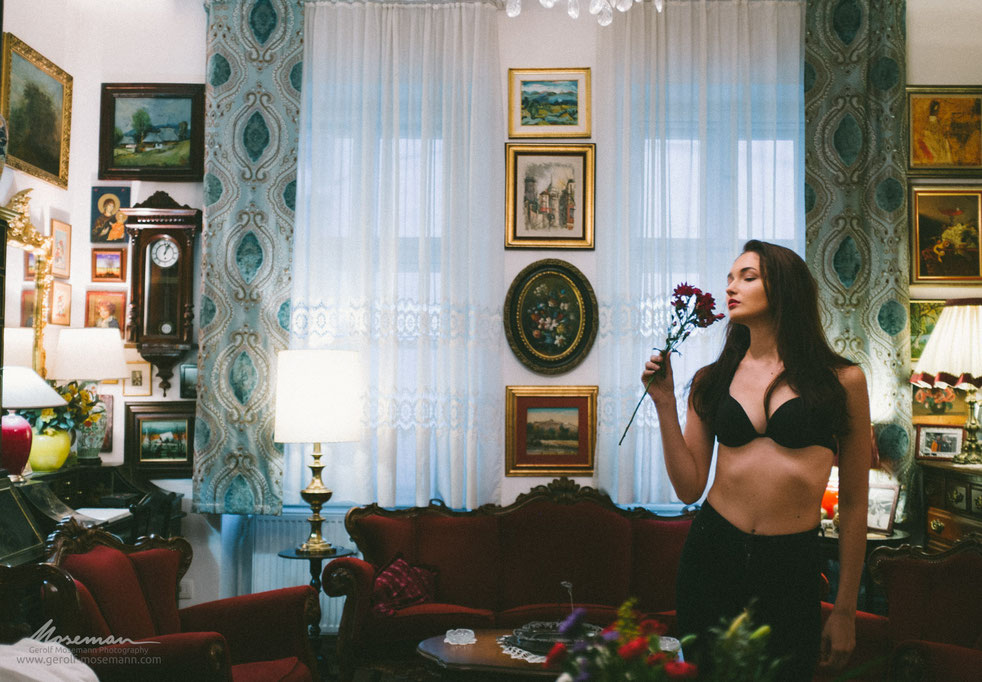 Seeing Larisa with her long black hair discovering the room, laughing and being playful with its interior (haha, not mentioning the whiskey bar), I wanted something elegant with a provocative touch. Larisa brought her friend Nika, who is a make-up artist and fashion blogger. Together we looked through the clothes and tried different things. But in the end it was the combination of dark colors which struck us. And in the end it was her nearly white skin and those strong warm reds and that inspired me to the story. Hence I conclude that it is sometimes good to stay open and let oneself being inspired by the outcome and leaving the initial path of inspiration.