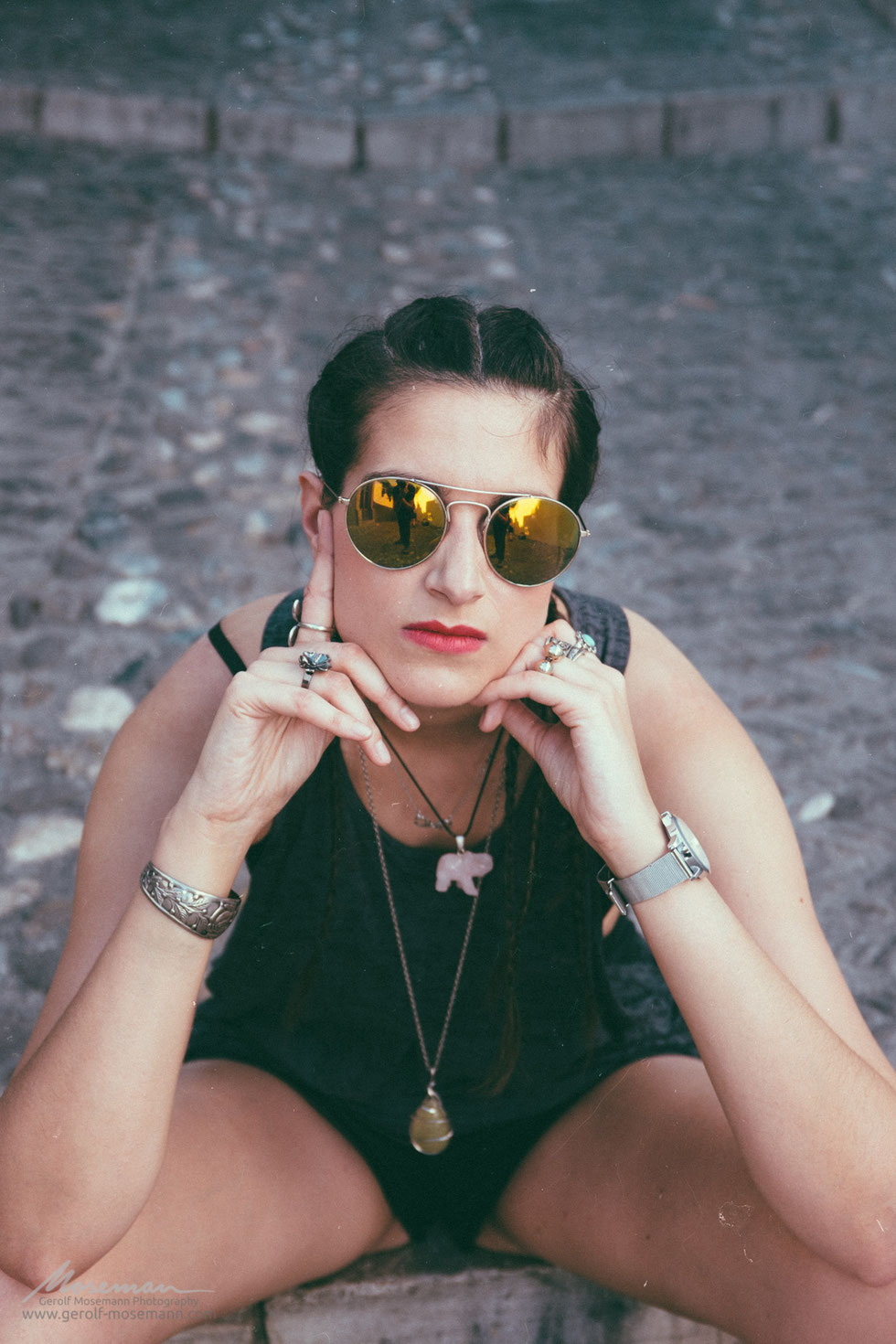 On my way from Malaga to Madrid I stopped in Granada to meet my beautiful friend Mar. We worked together already in the Home Project and since then stayed in touch. So that one afternoon Mar invited me to her place where we had pasta together and chatted about the recent happenings in our lives. Then we picked clothes and set out into the streets of Albaicín, the old part of Granada, famous for its narrow streets and white houses with view to the Alhambra.
Choosing clothes was a creative process already. Mar had some things in mind, something more outgoing and mixing different styles. I on the other hand was not too convinced about this mixture at first. So as always we looked into her closet and played with several options. But as a fashion blogger, she is the expert. ;o) So in the end I could go very well with Mar's suggestions and we went with the shirt-and-boots style. I kinda liked the idea of putting this casual modern street style into the nostalgic, picturesque streets of Granada. Mar's friend Mari Carmen helped us doing the hair.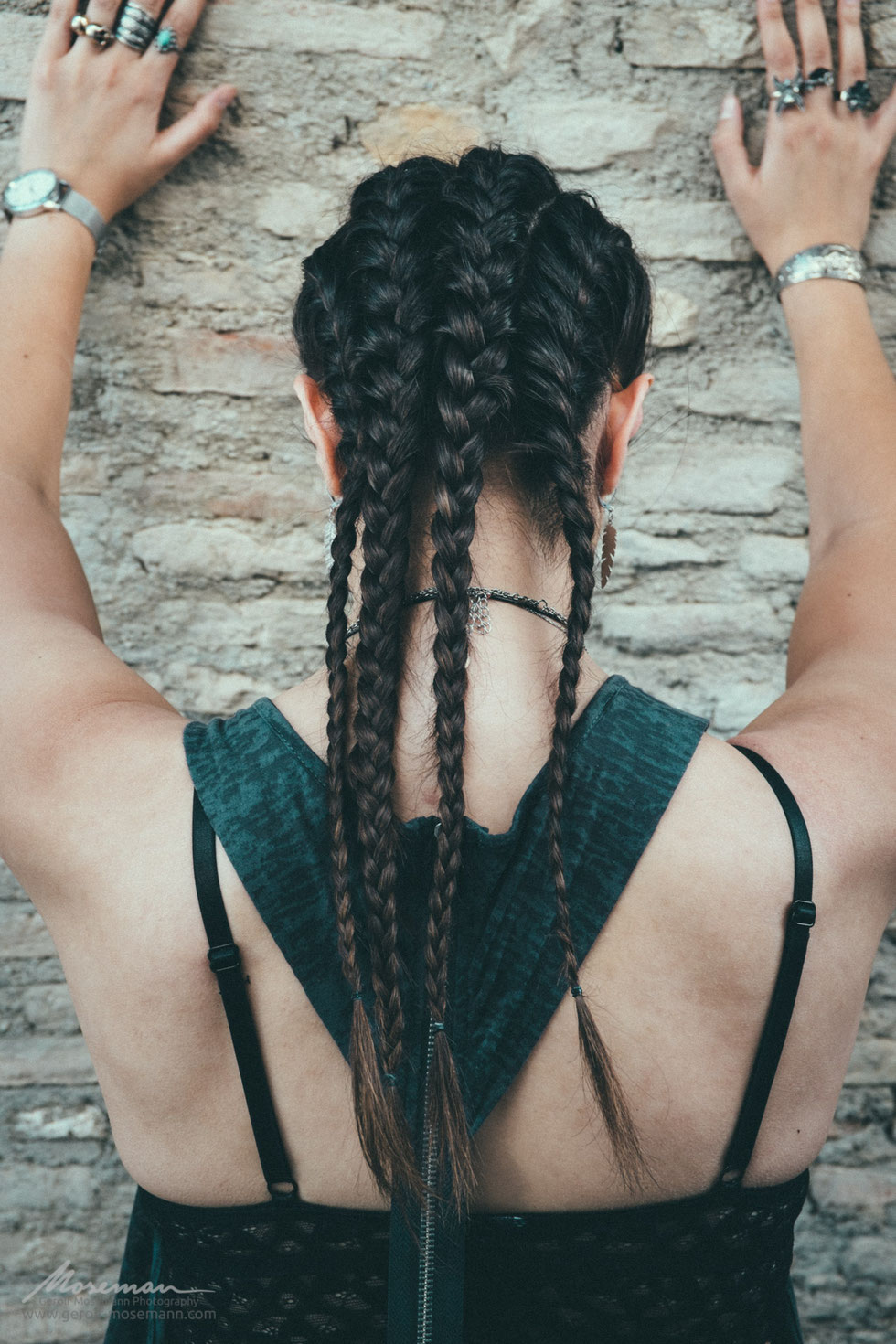 Personally I very much like to roam the small streets of Albaicín and to get lost there. And I am always surprised to find other places than those I was actually looking for and to discover something new there. But this time Mar and Mari Carmen were my companions and I didn't need to fear getting lost. After having enjoyed the white houses with their colorful flower decorations and the sound of flamenco music in the streets, our walk ended in a local bar. I was happy with the spontaneous pictures of the two girls and treated myself with a "tuvo" – a small beer. Oh yes… I said two girls. Mari Carmen is a flamenco dancer and actually the shooting was about her. So come back to see the article about her soon.